New Businesses Coming To Star ID
The Exciting New Businesses Illuminating Star, Idaho
Hola, ladies of Star, Idaho! Do you feel it? That electric excitement crackling through our beloved town? It's the thrill of change, the anticipation of new opportunities, and the joy of community development. Thanks to an exciting array of new businesses, our charming town is buzzing with a refreshed vibrancy, and we can't wait to explore it!
new Businesses Setting Star ID on Fire
We've always adored our town's tranquility, where familiar faces greet us from quaint corners. Now, new establishments are opening their doors, kindly inviting us to create fresh memories, explore different tastes, and expand our experiences. Let's unwrap these exciting additions, one by one.
Caffeine Dreams to Reality
Dutch Bros. Coffee aims to be our new haven, providing us with artisanal brews and cozy corners perfect for our long overdue catch-ups, mid-afternoon work sessions, or those sweet moments of solitude with a comforting cup of joe. Prefer soda? Check out sweet treats from Fiiz Drinks.
Dutch Bro's Location: W. State Street (Hwy 44) and S. Ripplerock Avenue. Star, ID 83669
FiiZ Drinks Location: Ridley's Shopping Center, 9759 West State Street Suite 100, Star, Idaho 83669 Ph: (208) 447-8466
Open until 9 PM – Order Online
A full Starbucks is coming to the Ridley's Shopping Center soon, giving us a wonderful dilemma of choice when deciding where to grab our morning brew.
Spoiling for Choices: Dining Delights
What happens when you mix saucy barbecue, mouthwatering pizzas, zesty Mexican dishes, and scrumptious sandwiches? You get a gastronomic celebration! Yes, ladies, Dickey's BBQ, PROOF Craft Pizza & Cocktails, Cafe Rio, Jersey Mike's, and Papa Murphys have now made Star their home, expanding our palate's horizons. Dirty Dough Cookies, who intend to make our lives more enjoyable in 2024, will also be joining us!
[ OPEN NOW ]
Proof Craft Location: Ridley's Shopping Center 9759 W State Street Suite 300, Star, ID, 83669 Ph: 208-502-0965
Locally owned restaurant & bar serving upscale local fare, craft cocktails and regional beer & wine.
Open Monday To Sunday 11:30am – 9:00pm
Cafe Rio Location: Albertsons Shopping Center, 210 N Highbrook Wy, Star, ID 83669
Papa Murphy's Take & Bake Pizza Location: Ridley's Shopping Center 9765 W. State St. Star, ID 83669 Ph: (208) 989-2237
Open till 8pm Weekdays 9pm Weekend
Dickey's BBQ Location: 10580 West State Street, Star, ID 83669 Ph (208) 488-4401
Closes at 9:00 PM
[COMING SOON]
Mod Pizza Location: Albertsons Shopping Center
Jersey Mike's Location: NW Corner of State & Union,Star, ID 83669
Dirty Dough Cookies Location: Albertsons Shopping Center
solutions and More
Navigating busy weeks, we often find ourselves needing a fix-it-fast solution. With O'Reilly's Auto Parts, and Greyloch Custom Cabinetry, settling in, we've got helping hands for our repair needs or home enhancements.
O'Reilly's Auto Parts Location: 10040 W State St Star, ID 83669 (208) 319-5815
Open until 9 PM
Get Directions
To the Sporty Enthusiasts
For all our adrenaline-pumped women out there, 208 Cycles and Hood Ratz Garage are ready to cater to all your biking needs. Whether you're a professional cyclist or just someone who loves the rush of wind through your hair, these businesses will provide you with the best equipment and servicing.
Hood Ratz Garage Location: 11525 W. State Street
208 Cycles Location: NW Corner of State and Taurus
The Go-to Spots for Convenience
Jacksons, US Bank, First Interstate Bank, Idaho State Liquor Store, and Bruneel Point S are soon gracing Star with their presence, solving our last-minute banking needs, snack cravings, providing automotive solutions, and yes, also meeting our celebratory or chill-out evenings with a variety of liquor options.
Jacksons Location: NW corner of State and Star Road, Star, ID 83669
US BANK Location: Albertsons Shopping Center
Bruneel Point Location: 10412 W. State Street
Idaho State Liquor Store: Ridley's Shopping Center;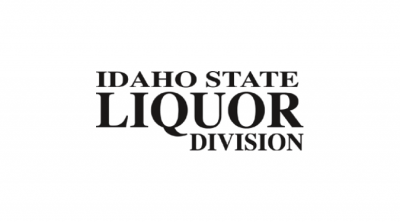 First Interstate Bank Location: SW Corner of State & Cosmo
Clean, Gleam, and Beam with New Services
Our corner of Idaho won't be just about eateries and retail outlets. As the town grows, so does the diversity of businesses. We're welcoming the likes of Epic Shine Car Wash, Metro Express Oil Change, and Idaho Laundry Co. so our routines get easier and our days brighter!
Epic Shine Location: NW Corner State and N Highbrook Way, Star, ID 83669
Metro Express Oil Change Location: Adjacent to Napa Auto Parts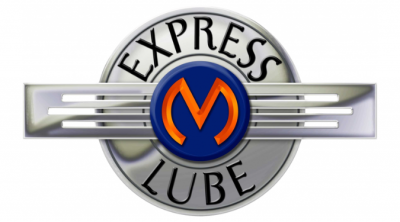 Harnessing the Buzz
Isn't it exhilarating to think of Star, Idaho, abuzz with all these new establishments? As these fresh chapters unfold, it presents us with wonderful opportunities to support our local economy, expand our community spirit, and, of course, enjoy the new amenities and experiences!
Wrapping Up on a High Note
So, ladies, buckle up! Get ready to sip on refreshing beverages, savor exquisite meals, shop from the best, and enjoy every other convenience these new entrants are offering. Our charming Star, Idaho, is stepping into a vibrant era, and we have front-row seats to this fantastic evolution.
Go ahead, explore these exciting new businesses, embrace them, and let's grow together with our beautiful Star. Radiate positivity, bolster local business, and remember, our story is just getting started!